Now that 2020 is nearly over, it's time to start thinking about 2021. This year had a lot of lessons to teach the world about essential services and the people who make them possible. Frontline workers, healthcare professionals, and delivery drivers became heroes for the millions of people stuck at home. Looking forward to the next year, it's clear that much has changed in terms of staffing and recruitment. Not only are certain industries booming but the relationship between job seekers and employers has changed immeasurably.
All of this information should affect the strategic decisions of recruitment and staffing agencies in 2021. Your company needs a plan to grapple with new attitudes about hiring and remote work, as well as negotiating new federal funding options for jobs like contact tracing.
Here's how your agency can plan to conquer 2021.
Continue to Embrace Technology
This pandemic forced companies everywhere to reevaluate their beliefs around remote work and virtual collaboration. Many have realized that, with the right technology and the right mindset, remote work can be powerful. Some companies, like REI and Zillow, have entirely shifted their policies to allow employees to permanently work from home. But technology is not only a tool for employers and employees.
As a recruitment agency, you need to embrace technology in 2021. It's probable that virtual recruitment is the new normal for at least the next year. You need to get your entire agency on board with collaborative technology so that you can seamlessly interview and place candidates without a hitch. 70% of recruiters say they plan to amp up their investment in social recruitment, and you should follow suit.
Make sure you continue to think creatively about how to use technology to achieve your goals. It's not enough to simply use the right keywords and hop on the bandwagon of whatever the newest hiring platform is. To thrive in 2021, recruitment agencies need to be confident using technology to achieve their unique company's goals.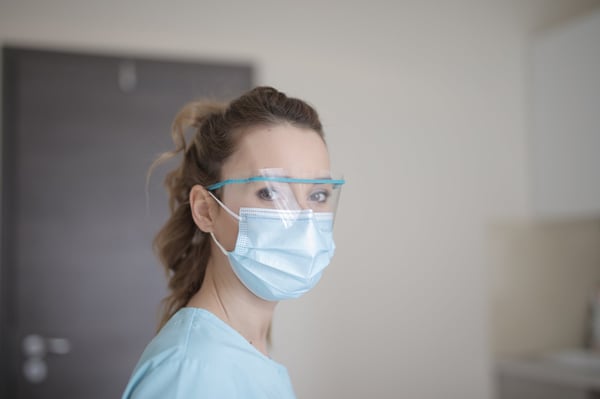 Focus on the Hottest Industry - Healthcare
You may already be working with clients in the health and wellness industries, but now is the time to expand your agency's offerings. Health professionals have always been essential workers but now the world is realizing just how valuable they are. Hospitals will be rushing to fill the necessary positions when hot spots pop up in the next year. Your agency needs to be prepared to solve these human capital crises with a roster of nurses and other professionals. Keep in mind that elective surgeries are being postponed so you should not staff up with anesthesiologists and surgeons for 2021.
Pay rates for health workers are skyrocketing and this trend will continue into 2021. Be prepared to help broker deals between nurses and hospitals as one of your agency's key competencies next year. Negotiation skills can help set your agency apart from your competitors. Stand out by helping your clients get the best deals.
Branch into Education
Education took a hard right turn when COVID-19 arrived. Schools were closed and teachers had to completely reinvent education for themselves and their students. The pandemic has made it even more tricky to handle substitute teacher staffing. If your agency can handle it, education would be a smart industry to get involved with in 2021.
The next year will continue to see the reinvention of classic education models. Technology will play a key role in facilitating education and people without formal teacher training may be looking to get into education. It's likely that retired teachers won't be available for in-person substitute teaching jobs since they're at greater risk for COVID-19. Instead, focus your agency's 2021 efforts on the newest generation of educators and tutors.
Make sure you have a plan to target new graduates using social media. This generation of professionals is having to face an uncertain future. The more you can allay their concerns and help them understand the job landscape, the better your relationship will be with them into the future. Plus, you'll be doing society a service by helping connect these bright young minds with the right opportunities.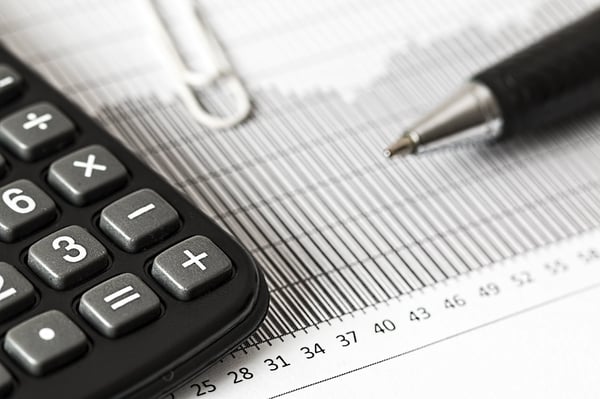 Commit to Financial Fitness
Hopefully, 2021 will be less intense than 2020 was. However, the emergency mentality of this past year will definitely carry over into the early months of the new year. Take what you've learned from this emergency and make sure your business is staying financially fit.
This means staying on top of your books, trimming the fat off your budget, and planning for the future. Of course, it's impossible to predict the future and 2020 was living proof. Instead, approach long-term planning with the notion that your agency needs to be nimble and adaptive. You should make sure the executive team is on board with adapting your strategy to keep enough money in the bank to greet future challenges.
A fifth of recruitment professionals reported that their clients were unable to make a payment during the last year. Financial fitness is a lofty goal for all companies during this challenging time. But with careful planning ahead and prioritizing the right investments, you can greet 2021 with confidence and money in the bank.
It's not easy to face the issues that your company struggled with in 2020. But all signs point to 2021 being a great year for staffing and recruitment agencies. People are eager to get back to work and companies are adjusting to new expectations and guidelines to help people feel safe. Your agency can play a key role in restarting the economy and connecting candidates with companies that will value their work.
To streamline your agency's business in 2021, you may want to switch over to a full-service accounting firm like AdminAssist. We can take the accounting load off your shoulders so that your team can focus on meeting 2021 with everything you've got. From payroll to invoicing, we can handle all the accounting tasks that make your company run smoothly.